I made these two weeks ago for the sake of snack lovers...(not for eating with meals)...It went fast...even my 17mo daughter loves it...
Ingredients:
- 200gr of roasted peanuts, split into half each
- 100gr of rice flour
- 50gr of tapioka flour
- 1/2 can of coconut milk
- 1 egg
- 4 cloves of garlic, crush until smooth
- 1Tbsp of ground coriander
- 1tsp of turmeric powder
- 2tsp of ground kencur
- 5 lime leaves, slice thinly
- water as needed
- salt
- sugar
- oil for frying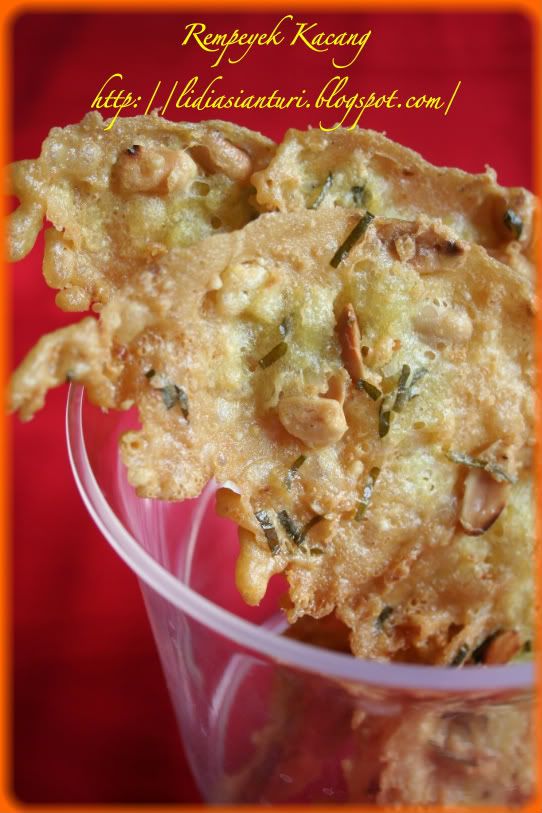 Directions:
In a big mixing bowl, mix all of the ingredients and stir it well. Adjust the taste with salt and sugar. Mix well again. Preheat the frying oil and then fry the mixture under medium high heat. Try to pour the mixture at the side of the pan, so that it will form a thin layer. If you find that it is too hard to form a thin layer, you may need to add some more water to the mixture until you get a perfect consistency. Fry until golden brown and transfer it on a plate which has been layered with paper towel. Wait until it is cool enough to keep in a jar or other airtight container.