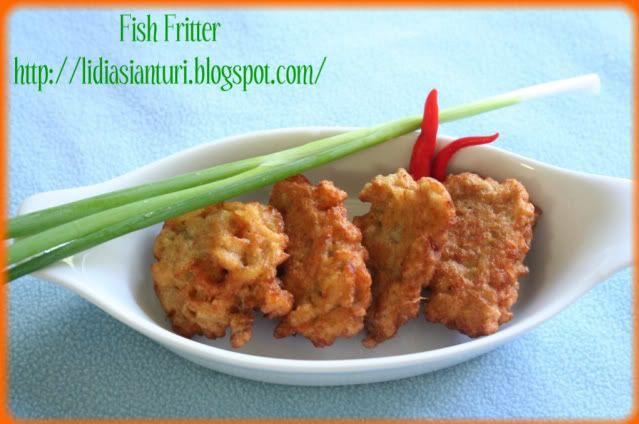 This is what happened if you did not apply the knowledge you have... *grin*...it happened for me though...
Well, I studied food technology before, even I taught this subject for 2years...I know it very well that frozen food can not be frozen back if it has been thawed completely, since the sharp ice crystals would ruin the texture of the food.
Last week, I bought a pack of Pollock fish fillet and
defrosted
it when I got home, thought that I would have enough time to battered fry it later on that day. However it did not happen the way I expected...I did not have enough time and energy that day and I needed to keep the fish back in my fridge...After 2 days, I still did not make time to fry it. Worrying of the fish might gone bad, I put it back to the freezer...even though I knew that it was not a good idea.
So after another 2 days, I made my time to fry it...And as I thought so, the fish became so fragile, the fish fiber all cut off short by the sharp ice crystals, so the fish crumble into small pieces when I battered it with bread crumbs...oh dear...
Well, after some minutes of pondering...I just decided to make fritters...I did not want to throw the fish in a garbage, coz the fish was still good, it's only the texture that was ruined. So here is the accidentally became fish fritter recipe...
Ingredients:
- 6 pieces of Pollock fish fillet
- 1 egg
- 2 green onion, chop thinly
- 3Tbsp of bread crumbs
- 1Tbsp of tapioca flour
- 1Tbsp of rice flour
- water as needed
- 1Tbsp of ground coriander
- 1tsp of ground white pepper
- salt
- oil for frying
Directions:
In a mixing bowl, mix well all of the ingredients except the frying oil. Add some water as need to make good consistency of dough. Using two spoon, make balls out of the dough and then deep fry it with hot oil under medium high heat until golden brown.