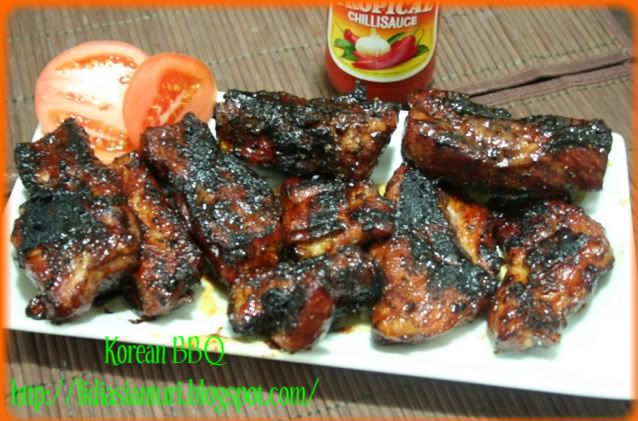 All of a sudden my husband wanted to do bbq-ing at home, so one of those quite evening we did it on our balcony...just us, my husband-my Bianca-and me..
The menu was simple...but it was soooooo good!
Ingredients:
- 1kg of pork ribs
- 450ml of Korean bbq sauce with sesame seeds
- 100ml of red wine (we used fine ruby porto)
Side dish:
- tomato
- lettuce, cucumber (I did not have it that day)
- hot chili sauce
- baked potato or steam rice
Directions:
Mix the bbq sauce and red wine in a big container, and then marinate the ribs for at least an hour. Grill it for 25minutes or until it is done the way you like...
Better to eat right after it is done, do not keep it for the next day, it won't taste as good. Serve it with baked potato or steam rice, hot chili sauce and some veggies.