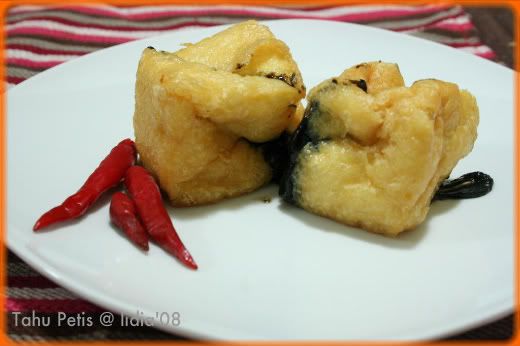 Having some left-over fried tofu after making chicken curry, makes me want to eat it as a snack. So I just made these savory snack to eat while watching "Challenge" at food network TV. Yumm...reminding me of Semarang, a town in Central Java, Indonesia where you can find this kind of snack sold on street.
Ingredients:
- deep fried tofu, slit the center with a knife
- black shrimp paste (
Indonesian-petis udang
)
- fresh chili paddy or bird's eye chili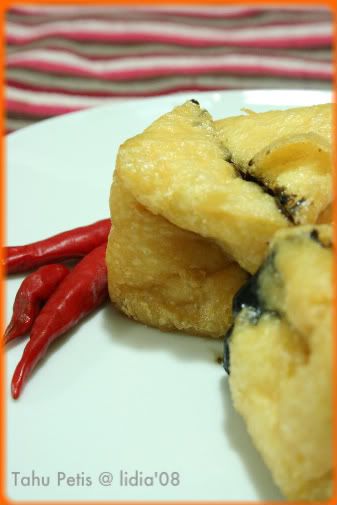 Directions:
Take a teaspoon of the black shrimp paste and then stuff it into the middle of tofu. Microwave it for 15second to warm it up and to soften the shrimp paste. Serve it warm and eat it with fresh chili.