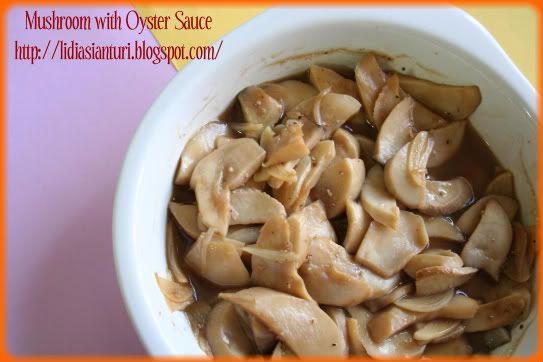 We love to eat any kinds of mushroom, and king oyster is our favorite one. It has a thick meaty white stem and when it cooked it releases typical mushroom
umami
flavor (
wikipedia
).
I called it double trouble, since when it is cooked with oyster sauce (so double oyster) it gives fantastic taste and it goes so fast!
Ingredients:
- 3 big stalk of king oyster mushroom, slice it thick
- 5cloves of garlic, chop thinly
- 1Tbsp of sesame oil
- 3Tbsp of oyster sauce
- 2tsp of ground white pepper
- water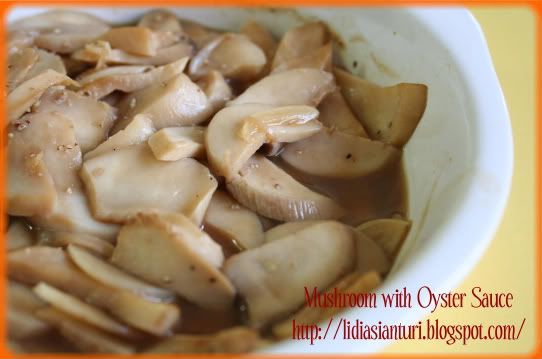 Directions:
In a wok saute garlic with sesame oil until fragrant. Add cut mushroom and stir it. Add some water (app. 150ml) and cook until boiling. Add oyster sauce and pepper, continue to cook and stir for another 4minutes. Serve it with steam rice and other dishes.