Still in order to use up the roasted beef given by my friend (this was the third batch) and the marinating sauce which left when I made sweet satay, I created this meal.
Ingredients:
- 500gr of roasted beef
- left over of marinating sauce for sweet satay, see the recipe
here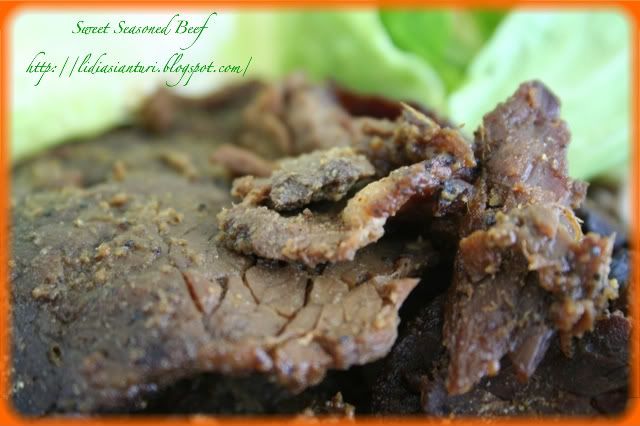 In a big container, marinate the meat with marinating sauce and keep it in fridge for at least an hour (I prefer to keep it overnight). And then take it out of the fridge and place meat in an oven bowl or aluminum pan. Pour a little bit of the marinating sauce on top of the meat. Grill it in an oven at high temperature for 15minutes (depends on the thickness of meat). Flip it over after the first 8minutes. Serve it with some veggie salad and warm steam rice.